The day I turned my nose up at my food ...
The day I turned my nose up at my food was the first time my family learned about the word Denatured.
It was a shock to say the least. A double shock. First, that I wasn't eating this yummy looking raw meat. And then my mum had a sniff. Wooo. It was bad.
It was fresh food, a recent delivery and a new brand. We were product testing; learning about the raw pet food and wider pet food market. I was the guinea dawg. The focus group.
Mum was excited and so was I ... right up until the first sniff ...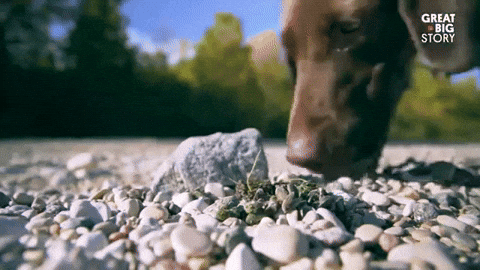 What happened next ...?
My Mum had a good read of the information flyer and discovered the word Denatured. Now, denatured can mean a few things: none of them good when applied to pet food protein. In this case the food was denatured by adding charcoal. Gulp. Out went the food.
Despite an extensive family background in pasture based farming in New Zealand and USA, my family had never known denatured meat (diseased, dying, down, or dead animals) could be used in pet food. Some serious investigation was undertaken and a obvious decision was made about the Brown Dawg food. Human grade all the way. Nothing Denatured here.
One sniff was all it took really.
Our farms and our farming partners are pasture based, grass fed farms with ethical, humanely raised farming practices. While we appreciate not everyone wants to know exactly where their dawg's meat comes from we can 100% guarantee there is no denatured meat or processing used in making our products.
Our family wants your fur family to be healthy and to benefit from all the goodness of well cared for animals who have led great lives in the green green grass of Georgia.
We will have more awesome blogs to share with you real soon. Follow us...or shop with us!
#grassfed #rawfeeding #georgiagrown #allfillet #nofiller #knowyoursource